School Announcements
SCIENCE/SOCIAL STUDIES FAIr
(for grades 3-5)
Did you work hard on a project? Were you crushed when the Science/Social Studies Fair had to be canceled? Well, SMILE!!! You can share it now!
SPE WANTS TO SEE IT!
Here's what to do:
Submit a picture, a slide show, a video, or a combination of them to ralt@ssk12.org
***Please see complete requirements Here
The Importance of Hand washing
Check out this third grader's science experiment that proves the importance of washing our hands:
Brown Bag Lunches:
The Steamboat Springs School District will be providing a free "brown bag" lunch and next day breakfast starting March 18, 2020 and will continue, excluding Saturdays andSundays, until further notice. All Students are welcome to participate.
For more information go to:
El Distrito Escolar entregará comida gratuita incluyendo desayuno y almuerzo comenzando el miér-coles, 18 de marzo y continuará, excluyendo sábados y domingos, hasta nuevo aviso. Todos losestudiantes están bienvenidos a participar.

SPE T-shirts for sale during Conferences
Created by 5th grade leadership. See Julie at the office. Limited children's sizes available. $12
PARENT/TEACHER CONFERENCES
Wednesday, March 11th, 3:30-8:00pm
and
Thursday, March 12th, 8:00am-8:00pm
Wednesday, March 4th at 8:00 am you may
start scheduling appointments
Begin at the following web address:
https://pickatime.com/client?ven=11605850
(The Pick A Time site will officially close on Wednesday, November 7th, at 8:00 a.m. )

Please follow the detailed instructions here:
Wednesday, March 4th 8:30am-4pm
Thursday, Friday, Monday, Tuesday (March 5-6 and March 9-10) 8am- 4pm
Wednesday (March 11th) open late for parent teacher conferences 8am- 7:30pm
Thursday (March 12th) 8am- 4pm At 4pm, we will lock the door and start packing up.
SKATEBOARDING IN PE

When: Starting Monday 2/10
Where: During PE Classes
What: Students will be participating in a beginner skateboard program called SKATEPASS. We provide all of the gear (ie. helmet, elbow pads, knee pads, wrist guards and boards).
What to bring: Students are allowed to bring their own skateboards, pads and are encouraged to bring their own helmets (bike helmets, skateboard helmets or ski helmets). We also provide them in class but the students will be required to cover their hair with a produce bag for safety and health.




Calling all knitters and crocheters!
We are looking for yarn donations for a special project! If you have any extra yarn that you are able to donate to our art class, please send it with your student to give to Ms. Kreis. Thank you!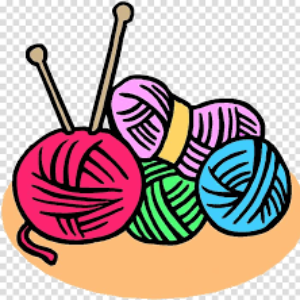 Existing student info update
Annual Existing Student Information Update Opens May 21st:
Click here for a printable version: GET READY FOR NEXT SCHOOL YEAR:

On May 21st the ability and requirement of updating your student's information opens. This is accessed through the parent portal. Completion is due by start of school. You will be required to upload the following items:

Current proof of residence in one of the following documents:

Mortgage, lease or rental contract - must be current

Utility statement - within 3 months

Tax bill

Contact the school or district office if you do not have any of the above documents.

If you have an Exemption for Immunizations Waiver on file, you must complete a new one each year. This is a requirement by state law.

Please note - this process is where you give:

Field Trips permission (Student may not participate until update is completed)

Tylenol permission

Media consent (Opt Out form required if answer is NO)

Included in Directory permission

Access to Internet

Tech device code
Please call the office if you have any question or need clarification. If you do not have access to a computer, a Kiosk will be available at each school until the last day of school. During the summer a Kiosk is available at the district office.
-----------------------------------------------------------------------------------------------
Free and reduced meals application:

Application will be accessible through parent portal starting July 1st

Required each year but not required for all students. if you think you may qualify, it should be quick to apply.
---------------------------------------------------------------------------------------------
Put money into lunch account and pay student fees:
Accessed through parent portal.

For students at the SSMS and SSHS, do this before registration day if possible. It may speed up the registration process.
Let us know if you need a portal account!!! If you have forgotten your user name or password, click on "forgot username or password" to have a link emailed to you.
Call the office if you have questions.