School Announcements
1 day ago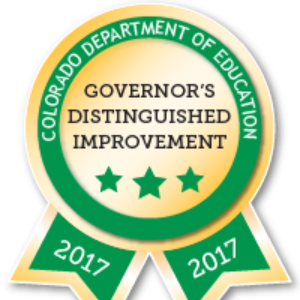 Jump Rope for Heart is Back
Jump rope for heart is a community service learning program which teaches kids empathy for others and how to fundraise money to support a great cause. It also teaches kids importance of heart health, physical activity and how to jump rope. Your students will be coming home with an envelope to collect money for people who have sick hearts and well as supporting cardiovascular research. The easiest way is to sign up online
www.heart.org/jump
.


Thank you so much to Emerald City Opera for bringing the opera, Cinderella, to SPE for our 3rd-5th grades. This assembly was entertaining as well as a great learning experience.
SPE Puts a Focus on Happy Kids
Staff members and students are using the book, 7 Habits of Happy Kids by Sean Covey to promote happiness throughout the school. Students will learn about and practice using the habits to be their best selves.
Positive Action Family Classes
Bring the entire family to learn how to be healthier, happier, and more successful in life. Separate activities for children, adolescents, and parents, with a combined activity to conclude each session. Click
here
for more information.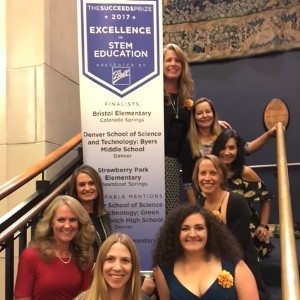 PRESS RELEASE
New To SPE?
10 months ago
New to Steamboat and looking to meet other parents or students over the summer?
SPE Mission/Vision
about 1 year ago
A mission statement describes in simple terms, but with carefully chosen, powerful words, the purpose of an organization. It can also describe what the organization intends to accomplish. Strawberry Park Elementary's new adopted mission is Engaged Learners, Demonstrating Character. To support students in fulfilling the mission, teachers will focus on different character traits each trimester.
During 2nd trimester, we will explore and learn about honesty. Honest people are trustworthy, dependable, and respected by others. An honest person tells the truth, regardless of the consequences. As America's first President, George Washington said in his Farewell Address, "honesty is always the best policy."
Challenge Fund / SPE PTIC
4 months ago
A heartfelt thank you to all the sponsors, parents, students, teachers, and staff that support the Challenge Fund throughout the year!We raised $5,000 through the annual Steamboat Sneak.
Please support our next fundraising event on Colorado Gives Day December 5, 2017.
Strawberry Park 2017/18
Grants Awarded to the classrooms!
2nd grade
● Chromebooks
● Doak Walker Community Engagement Project
5th grade
● 5 th Grade Denver Field Trip
Library
● Battle of the Books
Special Education
● Social Thinking Curriculum
Physical Education
● National Fishing in Schools Curriculum
● STARS Adaptive Program (skiing)


SUPPORT YOUR LOCAL SCHOOLS
Thank you to Casey Quillen who is now the PTIC President.
Please let her know if you would like to help at the ice cream social or if you have a middle school student who would like community service hours.
Don't forget these easy ways to help support our school:
● Box Tops - each class has a collection box. The class with the most box tops will win a pizza party!
● Don't forget to register your City Market card. Register it once and SPE benefits!https://www.citymarket.com/topic/city-market-community-rewards
● Oliver's Labels - Order labels to mark all of your child's belongings and 20% goes to SPE.http://www.oliverslabels.com/SPEPIC